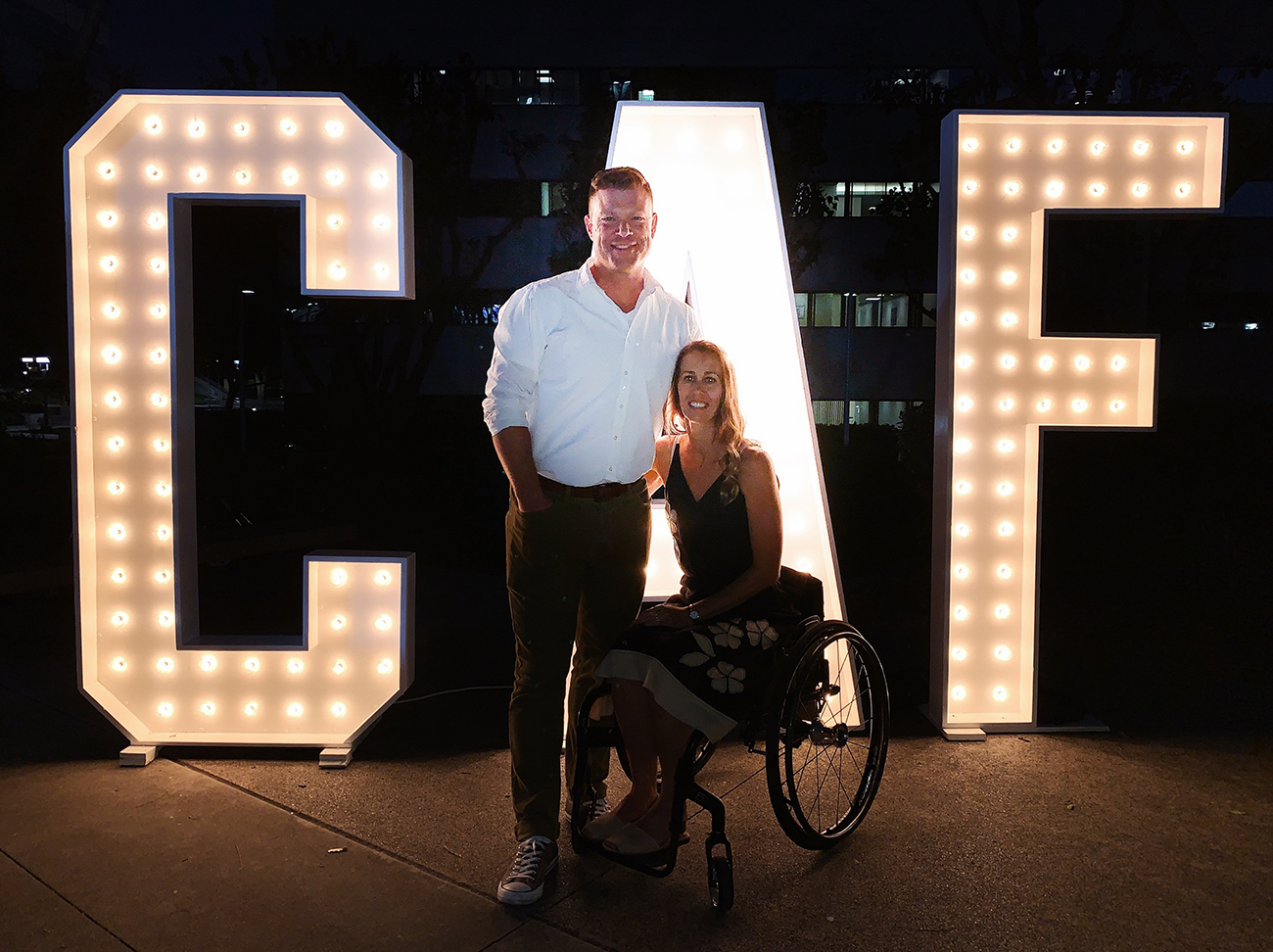 Two years, two months, and fourteen days ago I went for my last run. I'm glad I didn't know those strides were my last because it would have ruined the joy. After my leg was paralyzed by acute compartment syndrome every part of my life was rearranged – I lost the outlet that was running, and I felt like an outsider in every social setting. It doesn't mean that was my worth, but the transition from able-bodied to disabled is not an easy one no matter how quickly or slowly it happens.
I wasn't sure how I would keep my spirits up, remain active, or find community again. My friends were supporting and caring, but none of them could understand what I was going through or help me find any solutions. However, I wrote this post one year after losing my leg, sharing stories, photos, and videos of the joy, motivation, and adventure I eventually found through adaptive sports. At the center of all of this has been The Challenged Athletes Foundation. CAF showed me that I could not only be active, but I could compete. They showed me I'm not alone, but instead I'm part of a vibrant community.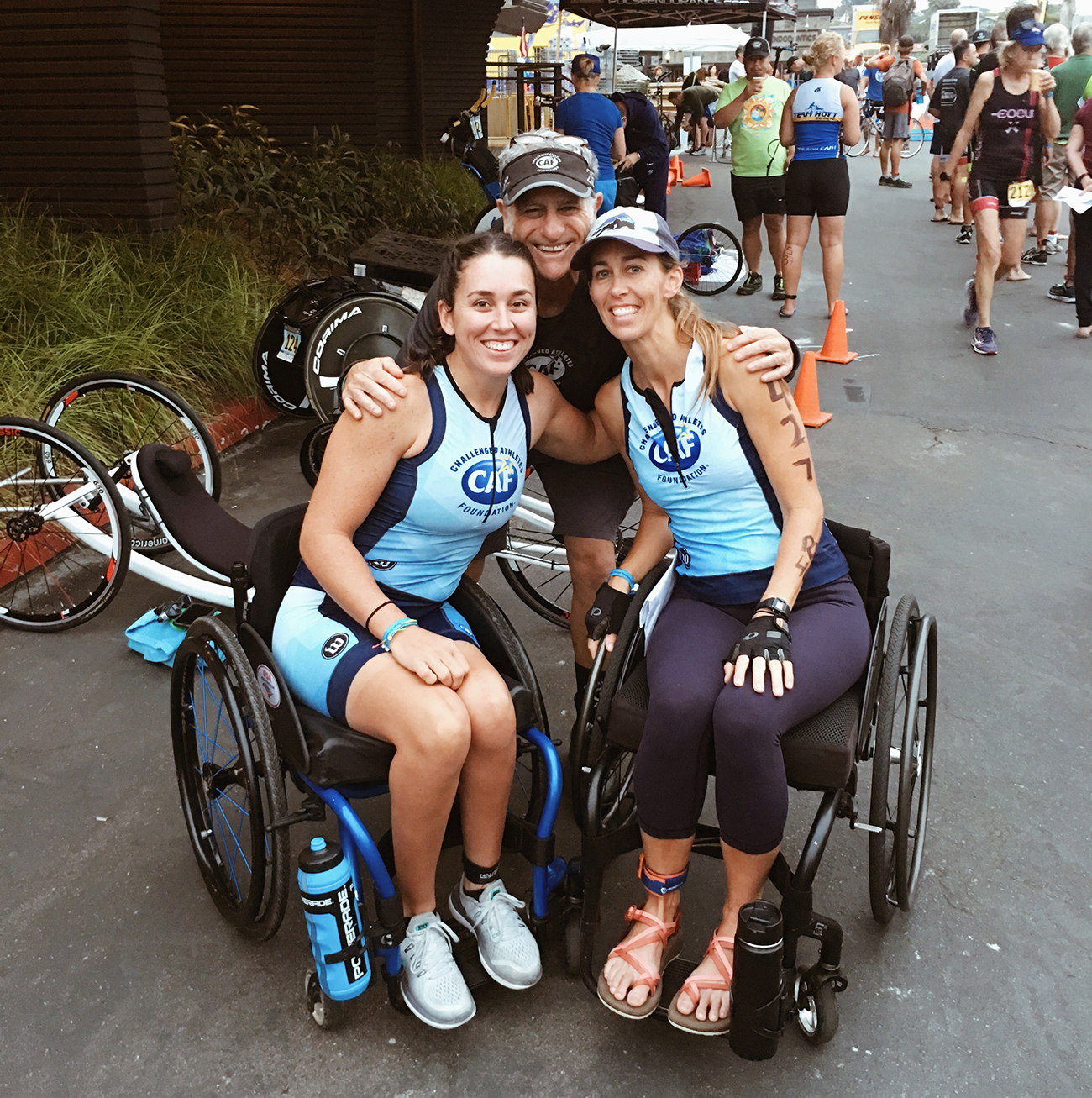 July 2019 one year after my injury, Challenged Athletes surprised me at the Legacy Triathlon with a grant for a hand cycle so I could go from swimming in triathlon relays with my family to doing entire triathlons on my own. I promised CAF I would return to the Legacy Triathlon in 2020 and race in the Paratriathlon Nationals. While we waited for the grant period to order my hand-cycle CAF loaned me a cycle and a racing wheelchair so that I could complete the San Diego Triathlon Series and place second in the Challenged Athlete division. CAF became a second family to me – a group of able-bodied and disabled individuals living life to the fullest and always finding creative ways to keep moving.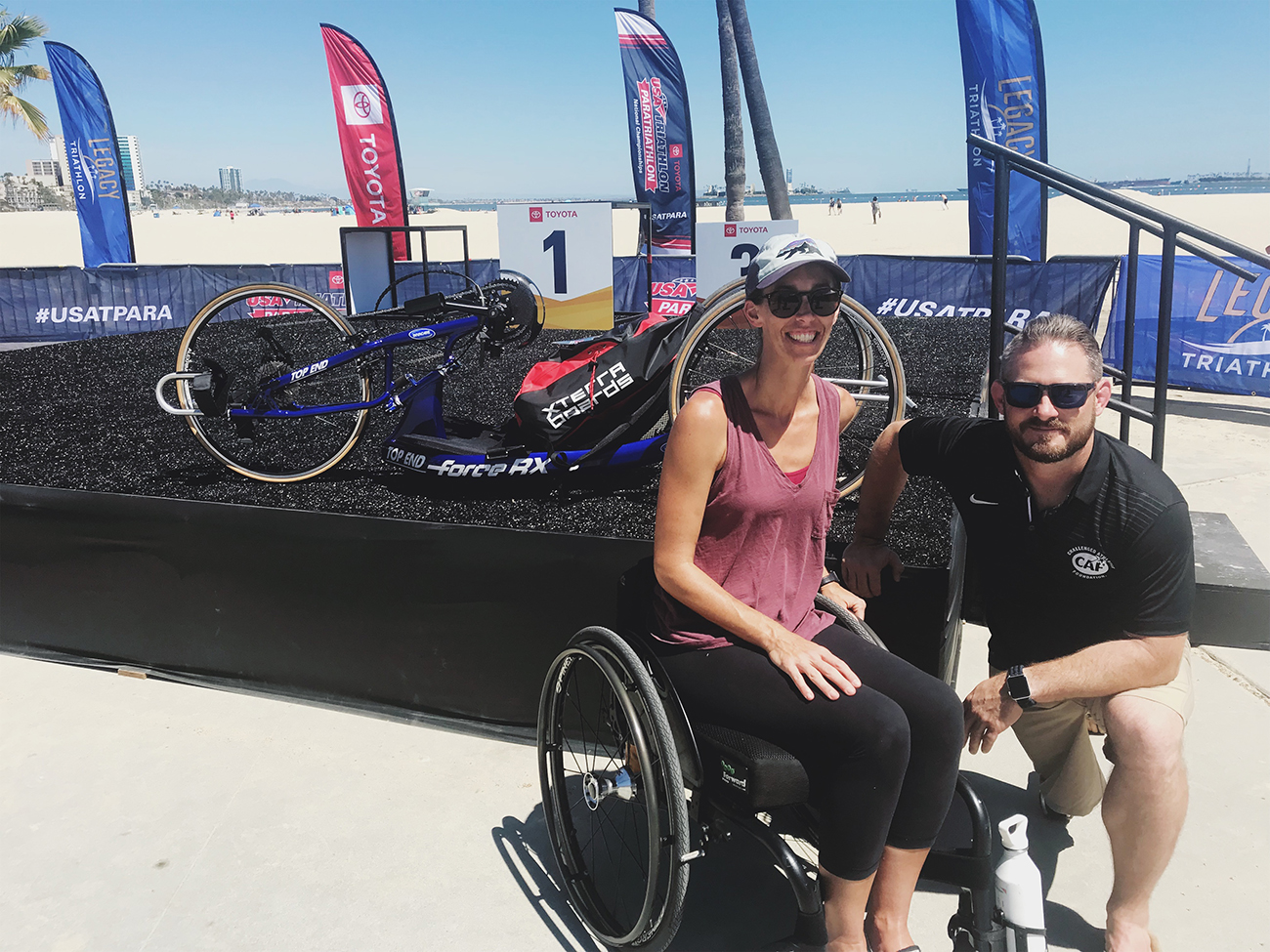 Unfortunately 2020 looked much different than any of us could have imagined which means I didn't get a chance to keep my promise to return to the Legacy Tri a year later to race. When the pandemic hit, the goals and events that had kept me motivated and connected with community began to be postponed and then cancelled. One of the race companies has had to shut down for good at this point. The YMCA that partners with CAF to offer memberships to challenged athletes had been a weekly respite for me as I swam with an awesome masters group, watched my daughter in dance class, worked out in their gym, and chatted with friends. Everything that had helped me navigate my new normal as a disabled woman was cancelled, closed, quarantined. All while being told this pandemic was our new normal with things like seating and wheelchair ramps blocked for social distancing reconfiguration. This spring took me back to those early days of feeling so incapable, burdensome, and ostracized when I was first disabled.

But then CAF launched a cycling group, started getting ready for their 2020 Community Challenge, and celebrated with me as I found out that I had been approved for a robotic Ottobock C-Brace. Those things didn't fix everything, but they let me know that someone cares what a pandemic looks like for those with disabilities and that even though I can't high five my fellow challenged athletes at a triathlon this summer and fall, we are still working hard on our goals collectively.
Then in July CAF transitioned their grant from a hand-cycle to an e-assist bike since my robotic brace has a biking mode that makes it possible for me to ride an upright cycle. Almost two years to the day of my injury CAF made it possible for me to bike down to the beach with my family. Talk about coming full circle. This has been such a difficult journey, but I'm so thankful for every treasure along the way.

Thanks to CAF I'm biking daily with the rest of my family and my daughter on the back of my bike. The powerful electric motor enables me to keep up with my teenage sons even up the steep hills near our house, and at the same time since it is a pedal assist cycle I am able to use the gears like a typical bike and really feel like I am cycling as I press through the pedal stroke with my good leg.

CAF has transformed my life, and now I'm calling on you friends. Can you help support this community whose members are motivated but struggling during this time? Disability is a meaningful experience, but it is also difficult and isolating. This pandemic has stretched everyone thin, but the disabled community is even more vulnerable due to healthcare needs, underlying conditions, need for in-person support, income inequity, and more… This year CAF can't hold their yearly Best Day in Tri on La Jolla shores where they raise money to fund crucial grants for adaptive equipment and other resources. Insurance may cover a standard wheelchair or prosthetic, but they will not cover racing chairs or running blades that help disabled individuals stay active and healthy.

The 2020 CAF Community Challenge aims to raise 2 million dollars by October 18th which just happens to be my birthday. They are running, biking, and moving as many miles between August 8th and October 18th as they can. So far I have put in almost 100 hours and traveled almost 500 miles. If you can help support this challenge, it would be an awesome birthday present!
You can join the challenge here if you would like to get moving with CAF and raise funds OR you can give via my fundraising page. Even $5 helps and if just 50 people gave only $20 each I would meet my goal of raising $1000 for CAF. This is a difficult time to ask people to give because I know we are all struggling as many are just trying to keep their small business afloat or balance distance learning with careers. However, I believe in this cause because I know what CAF did for my life and even a few dollars spread over a group of those who follow me on social media could make a big impact.

Why is your support so crucial?
Most medical insurance does not cover adaptive sports equipment which costs thousands of dollars; they deem these "luxury" items. CAF believes sport is a right and works to overcome this economic barrier.
CAF believes >
Participation in sports at any level increases self-esteem, encourages independence and enhances quality of life.
Sports and an active lifestyle are a springboard to success in life.
Sports and an active lifestyle should be accessible to EVERYONE.

More Challenged Athlete Stories
Cost of Running Prosthetics and Sport Wheelchairs versus Insurance Coverage
CAF's Operation Rebound Supports Wounded Veterans and First Responders

Please get involved in whatever way you can, moving, fundraising, giving, or sharing on social media.
Thank you friends from the bottom of my heart!!!