For six years I have wondered if it's cruel to put them through it all over again. When we began talking about trying to have another child, one of my first thoughts was that it would be unfair to these three boys of ours… They had already been through too much, losing a brother during birth after watching their mother carry him nine months, and then waiting through another long pregnancy and the hard recover after an emergency c-section that brought our Jeremiah safely into this world. They had lived too many years with their mother's body broken from all this birthing and dying. What if we tried and it happened all over again?
But then… Jeremiah was surely always meant to be part of our family and he wouldn't be here if we wouldn't have crazy and brave come together to create him just two months after Joshua was pushed from my body cold and still. Jeremiah wouldn't be here without Joshua dead and the doctors cutting me open fast when the contractions were coming sharp and blood was pouring out. He wouldn't be here without the whole family sacrificing to help their broken mama, or without two months of me bleeding so much after his birth that I could hardly stand up and walk a straight line.
His older brothers can't imagine life without Jeremiah Asher, the beauty made from all those ashes, and so I thought maybe there is another little one that's meant to be here too. Maybe all this desire welling up and spilling out of me isn't selfishness, maybe it's destiny. Maybe this desire is God's whisper or another soul he wants to make. Maybe if we don't try they will live the rest of their lives with their mama's broken heart and a story unfinished.
So we tried and a little heartbeat fell silent at sixteen weeks and three boys laid on my lap and cried when I came home from the doctor to tell them. After that we didn't try again. How could I let their hearts break any more? We didn't try but we were surprised, and then that little one failed to grow. There was no heartbeat to go silent, there was just an empty ultrasound with little more than a speck where our baby should have blossomed. And that time when I went home to tell my boys, their faces were hard as if they had been expecting this. "Again?" is all they said.
It felt absurd to try again after all that. It felt selfish, cruel even. But we did. I had to. Even as she grew, even as we named her Joy, even as I held her, I wondered was it too much to put them through? Does the Maker know how heavy of a story their young souls can bear?
I wondered all that until the moment they walked through the door into our hospital room, and I saw the light all over their faces. That was the moment I knew she was meant to be, and they were always meant to hold her, no matter how hard the story has been to get here.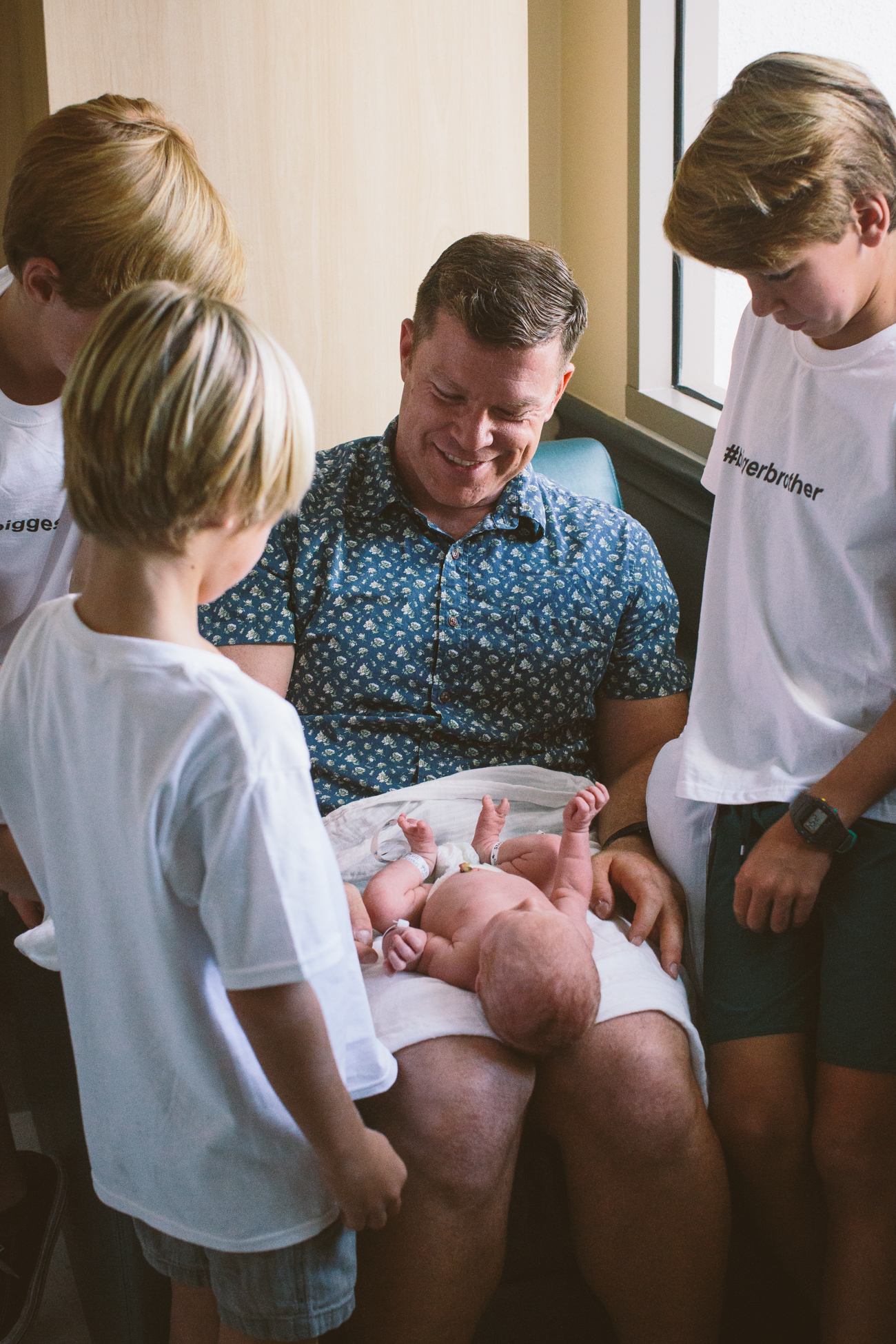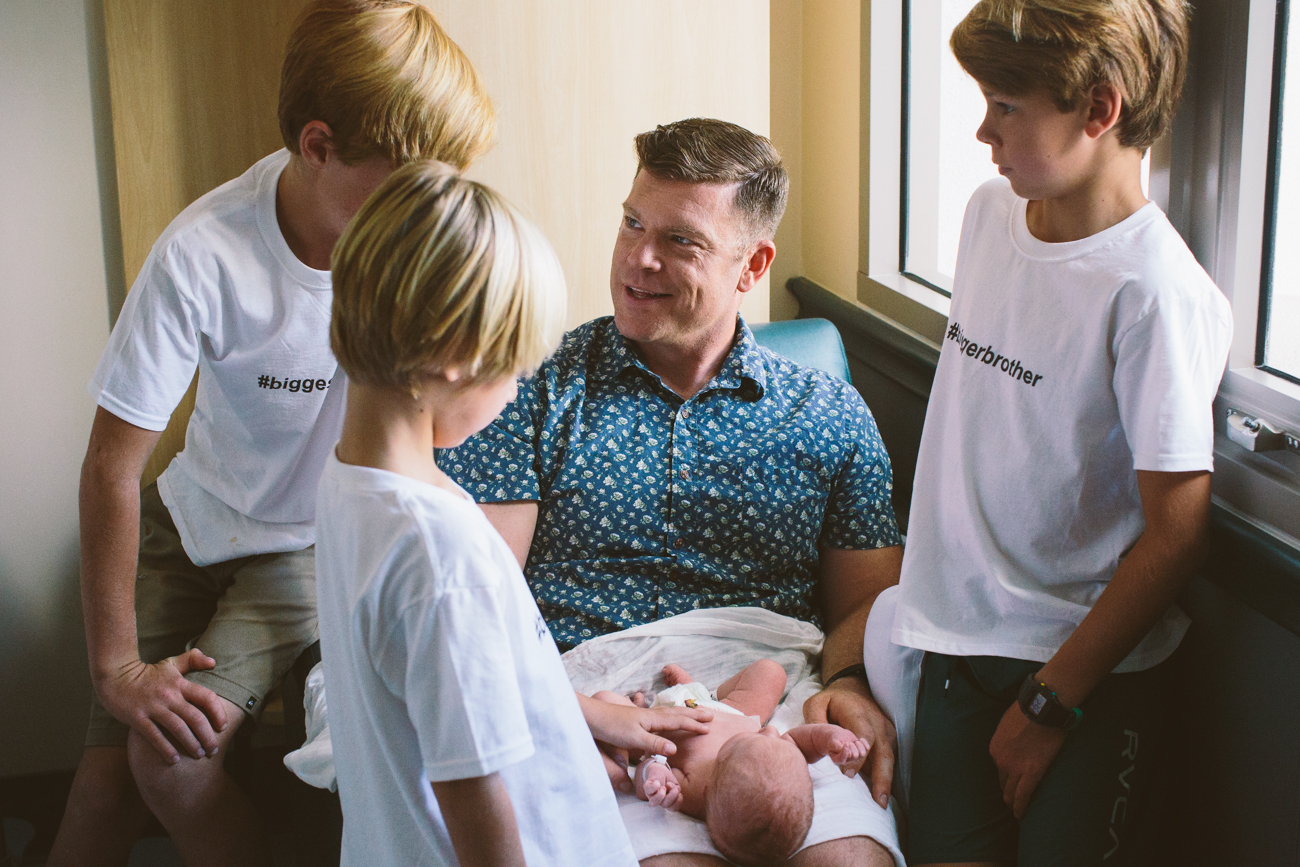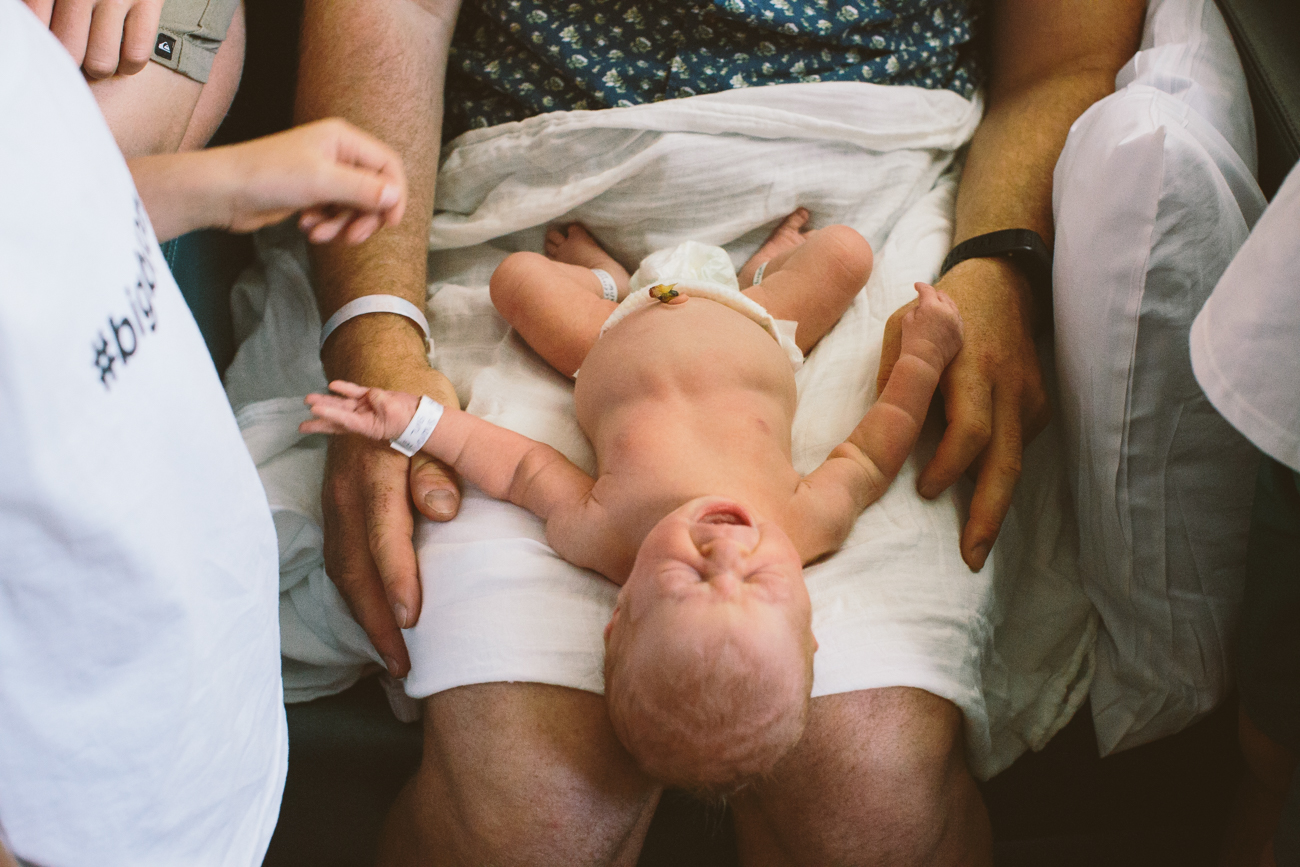 Head over to Childhood Unplugged for more unplugged moments this January…