Day 3 of the Don't Give Up Project with Ash and Jeremy Parsons is like waking up to old friends and a job well done. In a day and a half we have moved mountains and witnessed miracles together. ( To get the whole story check out Day 1 and Day 2 ) We slip out before the dawn through shadows fading into pink and purple. Fields stretch out quiet and soft and we walk in reverence for what we are about to do.  The sign.  The words written white on red spelling out why we are here and what we hope to take home. What we long to share with others.
Don't Give Up.  It means a million different things to each of us and will take new meaning with each day we live. We hear Dave and Jessi's story of love, friendship and courage, and we have seen their hardwork, tasted the fruit of their labor. We have laughed and eaten with them and now we stand in awe of a love so true, so tangible that it seems to pull the sun from beneath the hills to wrap them in it's bliss.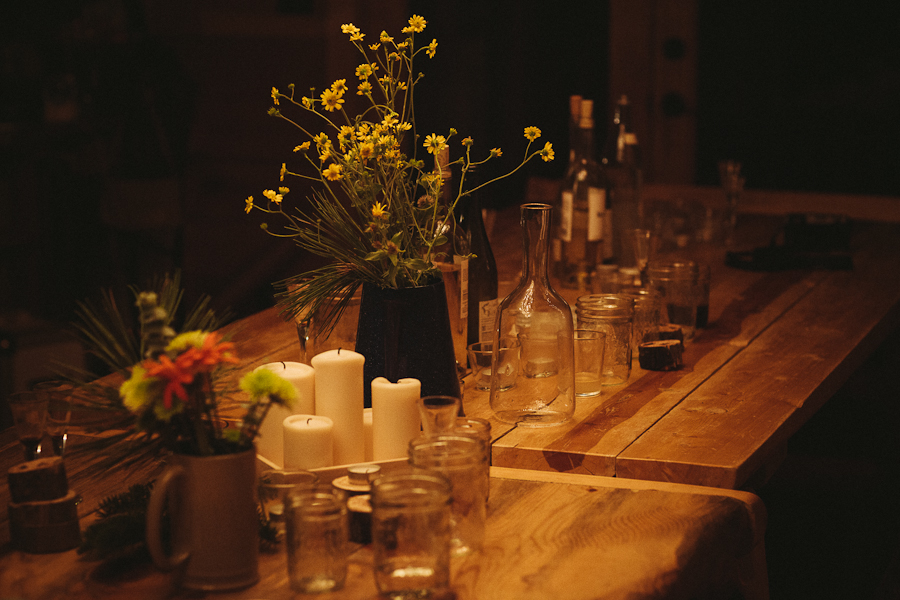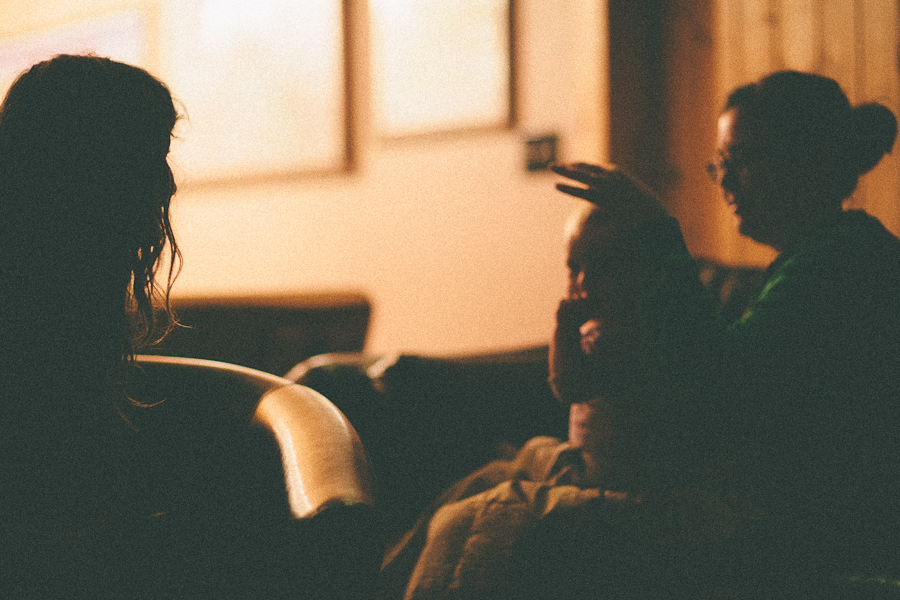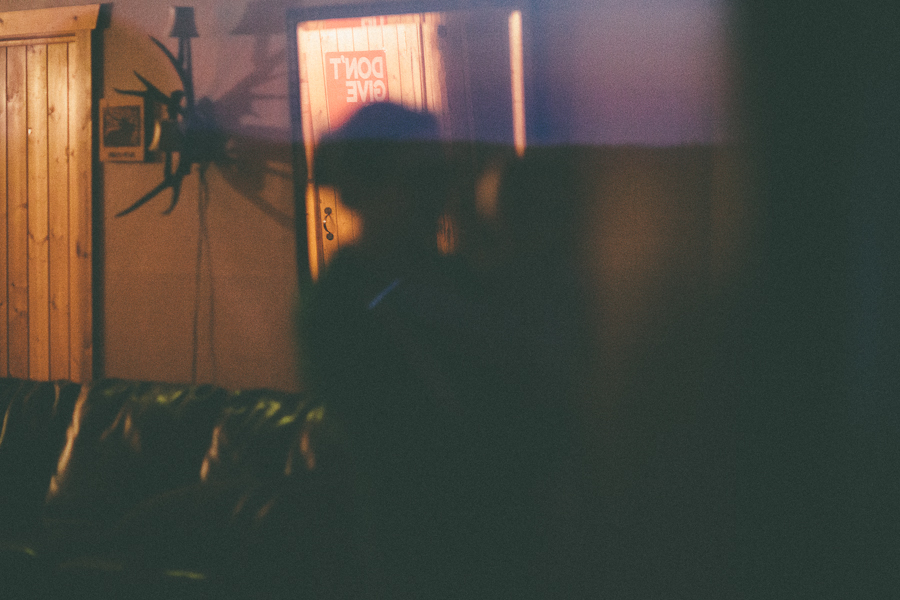 We gaze through our lenses and linger in the joy of being together. We raise our cameras and look back through the years to a time when everyone delighted just to see sunrises tickle the sky to pink. Childhood. Ash reminded us the first day that we don't grow into creativity, we grow out of it with each passing year of work and responsibility. This morning we are present and we play on hallowed ground under a sacred sky in the fellowship of friends. Friends who understand the all encompassing passion to seek out the moments and make an image. Ash steps forward, bestows upon them the sign, with whispered words held just for their hearts. I catch my breath, tears rising up at the gravity, the solemn beauty of promise. We broken beings caring for each other, drawing close and daring to live alive and tender. We tiny creatures, fierce and fighting together against all that would tear us apart and numb our hearts, kill our souls. We silly things laughing out loud under a sky  so grand we can not begin to comprehend. This is beauty. Not what I could capture here, but what I was blessed to hold witness to.










We delight in the clean light carrying over trees and through the air crisp. Never content to miss a bit of magic Ash finds the sunrising just round the bend. We tromp after her running ahead and the sun breaks through the trees in all its' splendor. Piercing the sky and bathing them golden. We revel, awash in light. Drunk on beauty, souls quieted still.
















Someone realizes in running to the sun, we have left the sign behind. Brilliant shouting red, it should be hard to loose and we all scan the horizon. Ash with her boundless energy traipses off to find. I wonder why we even need the sign.  Who next?  Oh us!  I should have known.  It is our turn, to hold the sign as a community tight and vow in more ways than we probably even know, to keep on going . . .  Higher up and Further in as Aslan would say and for goodness sakes . . .  Never, Never, Never Give Up.
We wait our turn and smile, hug, and shed some tears as is the routine we have learned these three days. Jeremy gathers us round him and my mind floats back to professors and coaches I will always remember. That one last class picture before we step out of the moment and into day to day, taking with our memories of eachother and new friendships. Ash as always simply delighting to make an image, delving into time and plucking the beauty as a prize. We smile silly for the self timer and this brings back family trips and occasions marked as brothers and sisters crowded together, listening to the beep and giving eachother bunny ears. Family portrait taken and we convince them to take the banner and step in front of our lenses . . .




















Donald Miller's friend Bob Goff said we should "Embrace Whimsy – whimsy, the nagging idea that life could be magical."
We threw the sign into the air and celebrated embracing that idea wholeheartedly during three magic days hidden away in the mountains. We bared our souls and played together as childhood friends. We strengthened and fed eachother and I learned so very much from these honest people. As we come back to the cabin for a breakfast of croissants stuffed with chocolate we gather round and share what we will take home. Jeremy and Ash encourage us to make space for ourselves and our families and friends to be creative and connected, to love and find joy and of course to remember not to give up. They share with us how we are now a community, forged in those mountain days. I knew before I came that I would find inspiration and magic and probably some healing. I did not know the extent to which I would be drenched in these blessings and I didn't know I would find something I was unaware I had given up on. In this harsh world and my life of moving, moving, moving, other's expectations and self inflicted insecurity – I had unbeknownst even to myself – given up on community. Now I know that Christ's body and other artists' souls alive to beauty are a treasure to seek. They will be found aside from outward appearances, they can not be contrived and they are as essential as the air and water that feed us. I treasure the brave hearts that I grew to know these three days and  I anticipate seeing the mark they will make in this world. The rest of the morning we linger in the fullness of what we have shared and banter silly with each other. I loose track of my big camera and just bask in sitting round, feet up, giggling. I snap a few shots with my old film camera that feel as unplugged as our final moments that morning. ( I'll share my film in a post once I get it back )
The Don't Give Up sign flew through air and tumbled down as the sun gained it's final height and blazed across our slap happy group. It occurred to me that it could seem as if it were giving up, or letting go, or making up a strong new dance all it's own – depending on how you chose to look at it. As I gather my things to go, excitement to hold my babies mounts, but so does the fear. The next day marks ten years of marriage. I know it's time to do now and I know I will fail and falter as always. I'm heading down off the mountain to live in the plains and valleys where we all fight our battles and most of our story is written. I hadn't read yet in a Thousand Years how we never will find that final climax til our last breath. How we live a life of peaks and depths where one brilliant moment turns into a hundred ordinary ones. All my grateful heart knows as I prepare to leave that magic place and circle of friends, is that I hope to take it all home, and I long to continue to grow . . . and I darn well will never give up.
I will share my images of the trip home and my thoughts as the journey continues in future posts . . . read about coming home.
I could say thank you a million times more to the Parsons, Jessi and Dave, Erica and Jeff and all the tremendous artists that I shared this experience with and it would not be nearly enough words to express my deep gratitude. THANK YOU friends!
8-9-12 . 85mm . LR + VSCO2 . sunrise in the mountains