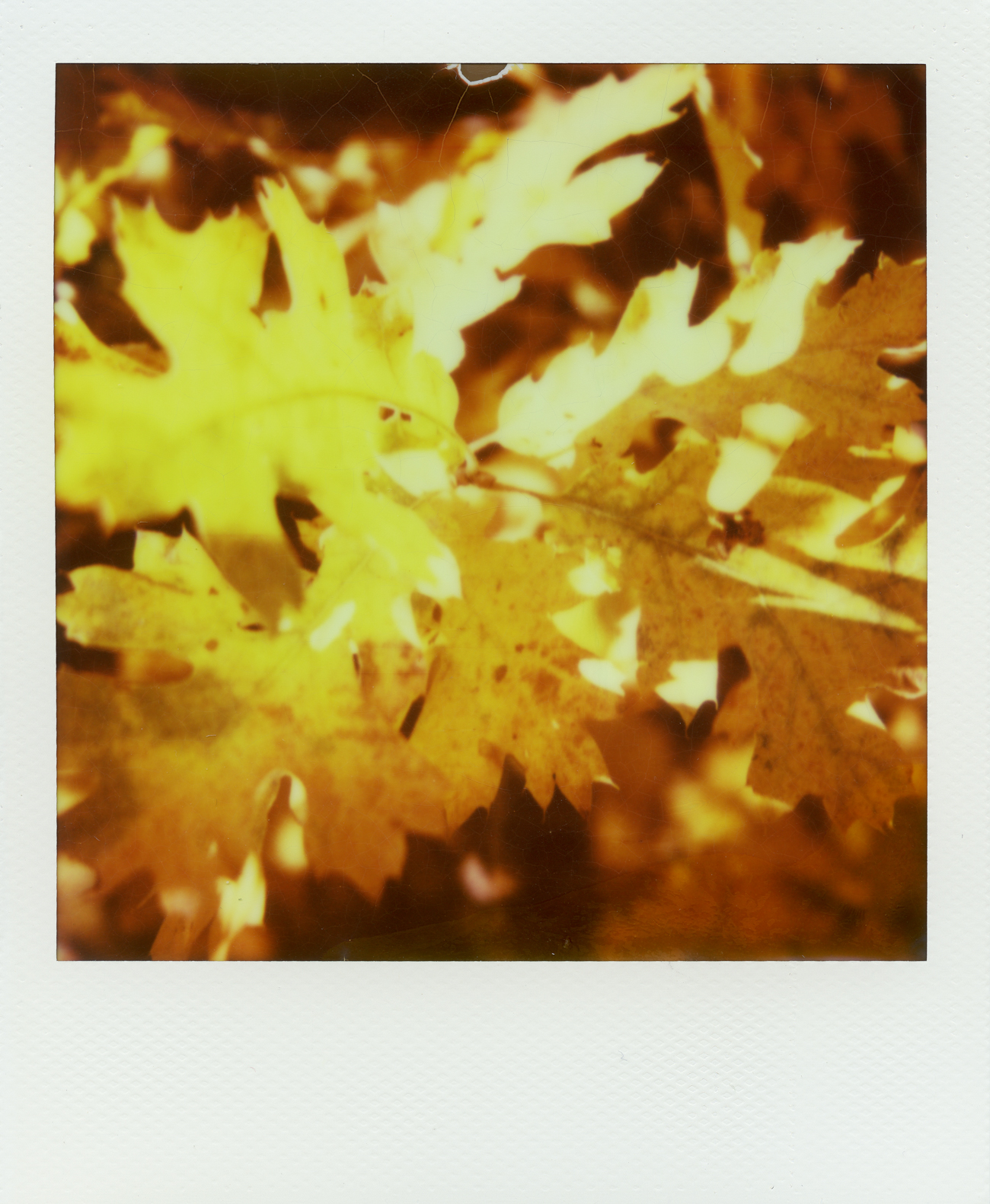 I have lived seven years in a world without Octobers.
I should say I have lived in this place without Octobers, because it is not the whole world.
Here the seasons drag on monotone. Sunny day follows sunny day, and when the air should grow chill and leaves turn brilliant, it is still hot and the palm trees sway just as they did in the month of May. Here we can kid ourselves with parking lot pumpkin patches and plastic decorations, but my heart remembers real Octobers. Here we can think we are in control because we never have to check the weather, but I'm not sure I know how to stand without the falling.
California is a stoic and so today I'm thankful that it cries with me. Today is eight years to the morning that I sat in a hospital room, arms empty and babies crying all around. Today this place wrings a few stingy tears from the sky, and I welcome its shroud of grey.
Today my daughter's head nestles on my shoulder, the nape of her neck smelling of heaven and her breath whispering on mine. Today as every day in October, I am longing for the scent and crunch of fresh fallen leaves.
Today I'm seeking a gentle, quiet strength that I can share with my daughter. I posted a commitment to not raise my voice for one year, but I don't want to be misunderstood that this is the sum of my struggle. Gracious words are only the barometer. A year since her birth, maybe my whole life, I have been seeking a quietness that is strong enough to dream. To keep on dreaming and speak starlight so loud that it will echo for centuries.
So I reread Anne of Green Gables and remembered a little of what my childhood heart had forgotten amidst the heavy, sanitary adult world. I read Dickinson, because is there anything more that we need to do with our time here than bake bread, tend gardens, speak to a few friends and hear words like pictures?
And now I'm listening to a writer tell me of the ancient Stoics, those who strove to be free from passion, unmoved by joy or grief, submitting without complaint to unavoidable necessity. This week I received some bad news that only my heart can hold for now, some news that wreck plans I had made for next October. I'm listening because as has been so many times in my life, a course is being charted beyond my control, and this time I want to walk it well. 
I wonder if this stoicism is the same as the Christian call? Isn't there a verse about being patient in affliction? I look it up…
"Be joyful in hope, patient in affliction, faithful in prayer." – Romans 12:12
No this is different – be joyful.
I search my memory. Isn't there a scripture about letting perseverance have its perfect work? I look it up…
"Count it all joy, my brothers, when you meet trials of various kinds, for you know that the testing of your faith produces steadfastness. And let steadfastness have its full effect, that you may be perfect and complete, lacking in nothing." – James 1:2-4
There it is again. Joy.
This book about modern day stoicism, tells about a man unjustly imprisoned, and how he simply refused to do the things a prisoner is expected to do. This made his punishment even more extreme until he eventually won back his freedom, his spirit unbroken.
I think I have had it all backwards.
I have been playing the part of a prisoner, whether to sunny days when I am longing for autumn, to emotions, other's expectations, this fallen world, or my own broken body – and all the while happiness, anger, grief have been spilling at the seams.
But inside I have felt so empty.
Maybe I am meant to walk with more dignity than this. No matter what happens, treading gently, quietly, speaking with good purpose.
Not quenching the Spirit. Holding fast. Holding within what is good. – I Thess 5:18-22
Within a deep well of stillness, because that is where Peace lives. I don't want to be unmoved by joy or grief. I want to experience Jesus. I want to dance.
And no matter what verse I turn to about walking well, about being unmoved by adversity – there I am met by Joy. When I turn to my Maker, my heart grows quiet, but I am drawn deeper than the stillness. I am drawn into Joy.
This is the strength that can do all things. This is Christ.
Brought low and abounding – unending sunny days, autumn's brilliance, the death of winter. We do not live in a grey world. This is why I can not live without ridiculous dreams pounding in my heart. This is why I must grow quiet, so that I can hear the Creator reminding me of starlight that used to light my eyes. This is why I must travel gently, because if I walk according to sight I will miss what's really there.
We are scandalous – staking everything on what we cannot see, trusting that the worst that can happen brings joy. October -raucous beauty in the falling quiet, leaves waltzing down. We Jesus people, are dreaming people, dancing people.
I can do all with grace through Christ who strengthens me, and like Anne, I cannot live in a world without the tragic whimsy, the joy, of October. Both these things are true.
. . .
"What is serious to men is often very trivial in the sight of God. What in God might appear to us as "play" is perhaps what He Himself takes most seriously. At any rate the Lord plays and diverts Himself in the garden of His creation, and if we could let go of our own obsession with what we think is the meaning of it all, we might be bale to hear His call and follow Him in His mysterious, cosmic dance. We do not have to go very far to catch echoes of that game, and of that dancing. When we are alone on a starlit night; when by chance we see the migrating birds in autumn descending on a grove of junipers to rest and eat; when we see children in a moment when they are really children; when we know love in our own hearts… 
The silence of the spheres is the music of a wedding feast. The more we persist in misunderstanding the phenomena of life, the more we analyze them out into strange finalities and complex purposes of our own, the more we involve ourselves in sadness, absurdity and despair. But it does not matter much, because no despair of ours can alter the reality of things, or stain the joy of the cosmic dance which is always there. indeed , we are in the midst of it, and it is in the midst of us, for it beats in our very blood, whether we want it to or not.
Yet the fact remains that we are invited to forget ourselves on purpose, cast our awful solemnity to the winds and join in the general dance."
. . .
If you're reading this and want to join me, or would just like to listen and glean encouragement from others, please feel welcome to join us in the Gently + Quietly FB group!