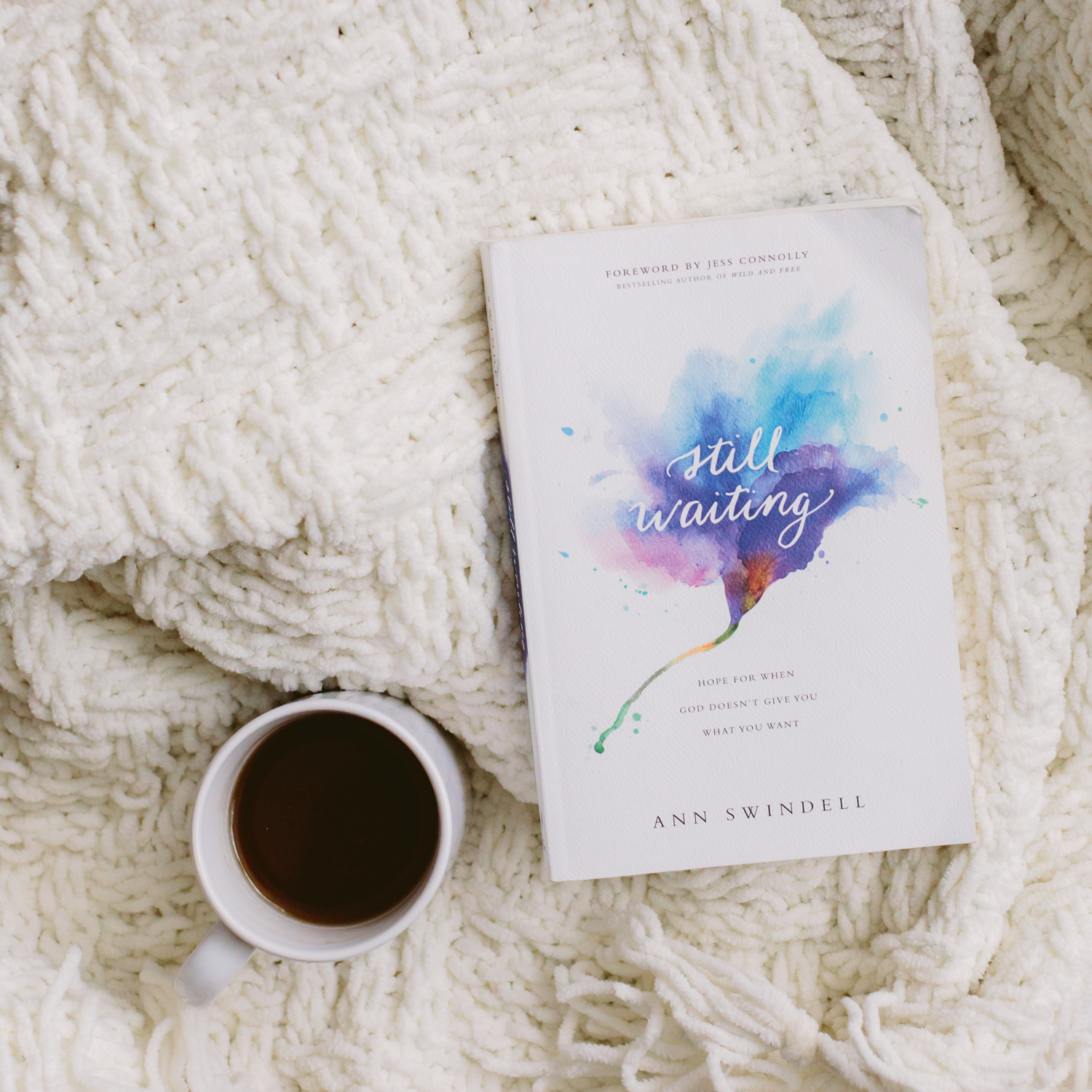 "There was no magic formula that took me from the brink of offense to tenderness with Jesus again. It simply entailed daily time with him, reading the Bible, praying, and journaling my heart to him between lines of gray in my notebook. This was the practice I had started, and it became my lifeline. I found that as I kept spending time with Christ, I couldn't harden my heart against him. It hurt sometimes, reading those stories in Scripture about others who were healed and knowing it wasn't yet my own story. But Jesus met me in that place, over and over, and I came to terms with my own need for him. I embraced the gift of being his–even if he wasn't answering me the way I wanted."
These words by Ann Swindell echo my experience and emotions so closely even though our stories hold different types of pain. I have lived hard seasons of waiting in my life when I walked through pregnancy loss. I have waited to see if a pregnancy would progress, I have waited as I processed grief after losing a child, I have waited and waited for another child only to lose again. I have wondered why God would not heal my body as others held new babies. Most recently God fulfilled my desire by giving me a healthy daughter.
Though I do not have answers for why sometimes God gives healing and other times he allows us to walk through long seasons of heartbreak, I know that He is good, and Ann's book Still Waiting has been such an encouragement to me. I especially appreciated how she reminds the reader that our faith is rooted in weakness and it is through this brokenness that we draw near to our Savior who is full of empathy. This brave and meaningful book just released this week, and I would encourage you to pick up a copy or listen to it through Audible.
Also here are a couple articles that really resonated with me, that Ann wrote about the message of her book…
What You Lack is Not Who You Are