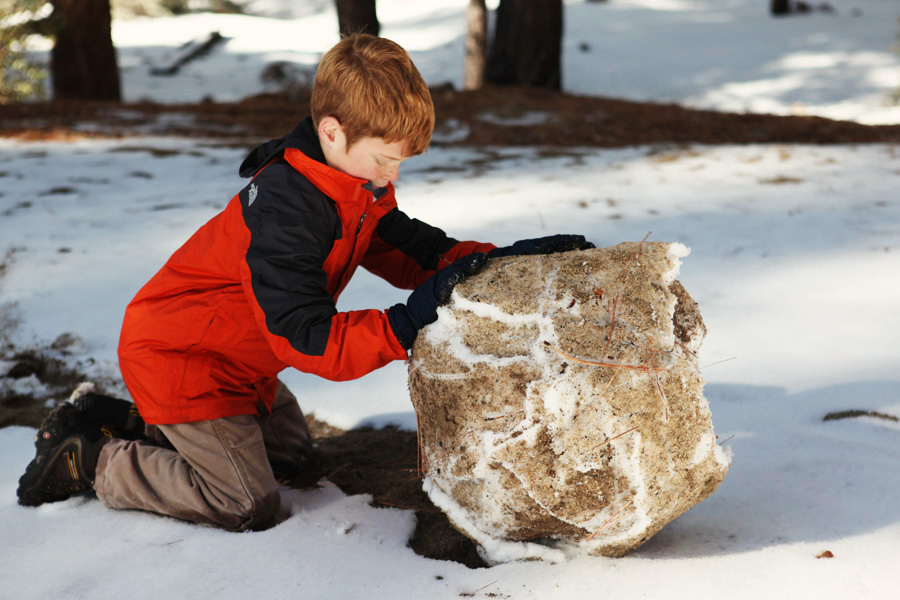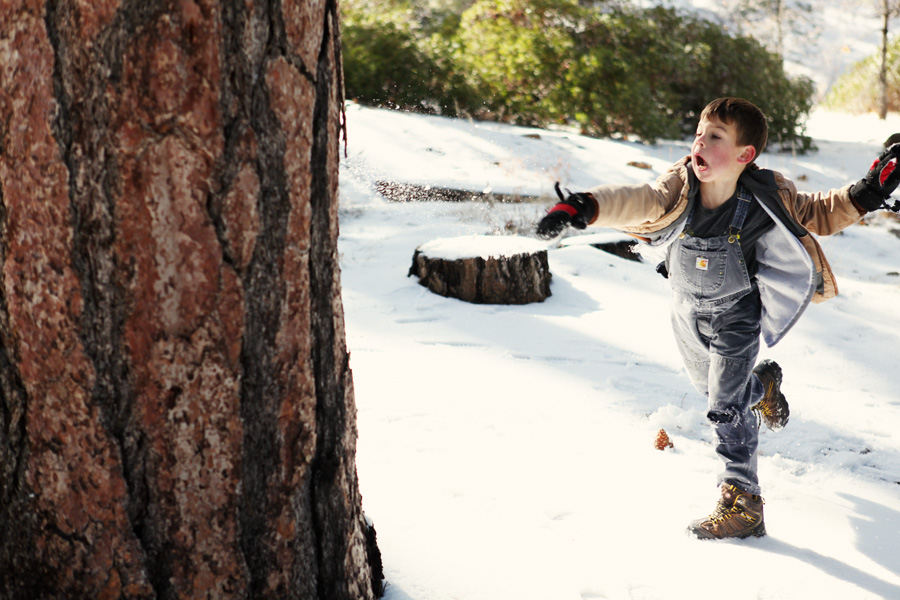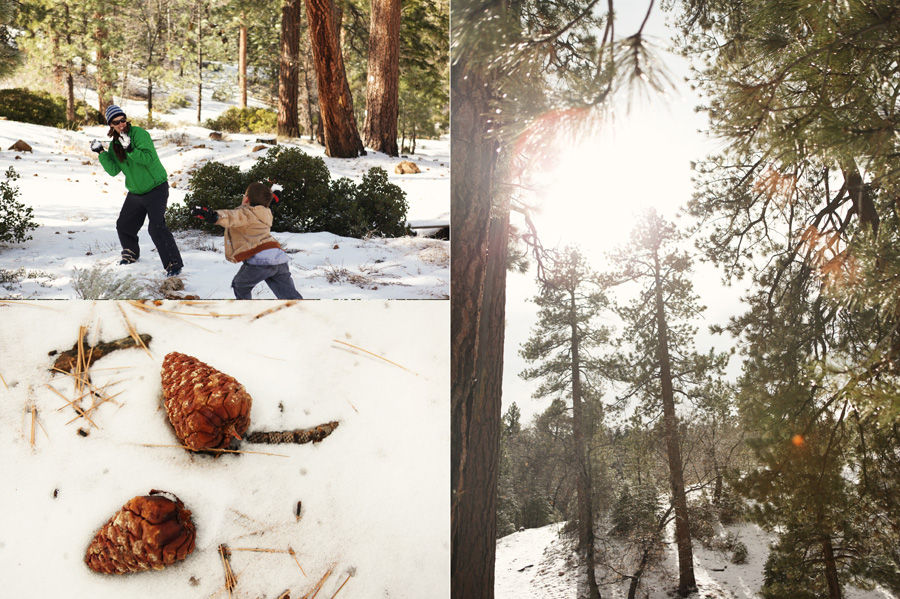 My oldest little man turned eight. What did he want to do? Where did he want to be… on a snow mountain of course. A snow mountain that had had no snow all winter. We heard there was to be a storm the night before we drove up, would the roads even be open? We shouldn't have worried, because when this little boy wants snow, God gives it to him. There is a history of freak winter snow storms in places it should never snow when Aaron is around. This time it was just a few inches, making driving up the snow mountain a breeze. And so we arrived in a winter wonderland, or in his mind a winter wilderness.
I don't think this is the place he became a young man. I don't think 48 hours changed him. I think it changed me. It's where I saw what he has and is becoming.
Children. They are just an idea, a dream. Then they take up residence, moving into and occupying every corner of your being, an inexplicably they arrive on the planet. The miracle happens amidst the very utmost of your humanness. You have no idea how they could have actually gotten here but there is no doubt that your heart has forever left your body. They feed at your breast, tug at your ankles, occupy your every waking hour and allow you little sleep. They need and need and need some more. They grant you more than you could have even longed for, giving you what you never knew you always needed. Your adult independence becomes complete interdependence and then they crawl and walk and learn their ABC's. They toddle forward and you are left packing lunches and organizing playdates. It feels they have grown so big until you look at their Dad and realize how small they still are. Then comes they day you realize what they are bound for . . . their own lives . . .what you are raising them to do . . . leave.
Leave. If they don't make it to this you will be heartbroken and if they do you will be . . . heartbroken.
He says He is close to the broken hearted. I hope so because I hear there is a lot more to come. Maybe that's just his way of making sure we don't grow up so much we won't hold His hand.
In light of little boys growing up and uncertain futures. In celebration of healthy bodies and a happy family. In spite of and because of all this, we stopped everything and drove up into the sky. UP through beauty into another world and the magic fell thick and the snow covered all. We walked amongst the trees in the wonder of it and knew THIS, this is what he gives. This is why we can look forward to every moment and this He never lets us lose, these moments never fade away. I know this and still I was afraid to look at the images when I came home. How could I possibly have captured even an inkling of that wild magic that ran away with us? But it's here, simple as a song and deep as the roots run down.
And when we had had our fill of the snow crested mountain we tumbled indoors to warm frozen fingers. We sprawled on couches and drank cocoa piled with marshmallows. We ate beirocks and cake, lit candles and watched the fire dance. Our little survivor man opened gifts of fire starters, multi tools and of course Legos. Always Legos. He ran up into the loft to build and after movies we tucked them in there, the moon shining down the mountainside onto thick quilts tucked under their chins.
It was perfection. The day we drove up into the sky.
1-25-12 . 24-70