Shortly after we moved here, happy to be back in California but uprooted once again due to my husband serving in the military, I met a group of boys at the beach. Their bond was instantly apparent, but defied words, and I knew this is what I hoped for my boys. Their dads came walking along a few minutes later and I asked them how their kids had met and what drew them together. They told me about Adventure Guides and a few months later during soccer practice, a teammate's family invited my kids and their Dad to come on a campout with their tribe. Every month since then, Jesse and the boys have met in a forest, desert or beach with a small tribe of fathers and sons, part of a larger nation. I don't know how much they talk but I know my boys have grown strong running wild with these kids and I know that through good and bad times in career, family and health my husband has had this group of men to sit around the fire and raise his sons with.
Each year there is a family campout where the moms and little ones are invited to join the fun, and baby man loves nothing better. This year the mountain campground was whipped with wind and freezing cold rain, tents sunk into the mud and we alternated between huddling under the one easy-up together and thawing our fingers and toes around the soggy campfire. We fell asleep to howling wind and pouring rain clattering on our tent roof, but when we woke all was sun and warmth and the baby man smiling the smile of someone who just conquered the world. The leather vests filled with patches and their traditional blessing after the Sunday morning hike before we leave, drawing each other in and offering up to the great Spirit, these have all become as well worn into their childhood as carving around the fire and stuffing themselves with potato chips, cocoa and s'mores.
The morning after the storm and miserable cold when everyone talked about going home to our warm beds because staying didn't make sense, I followed a few of the boys around as they collected firewood and explored the cliffs and creek. And then we drove home thankful because being cold and tired with the tribe made way more sense than missing these memories.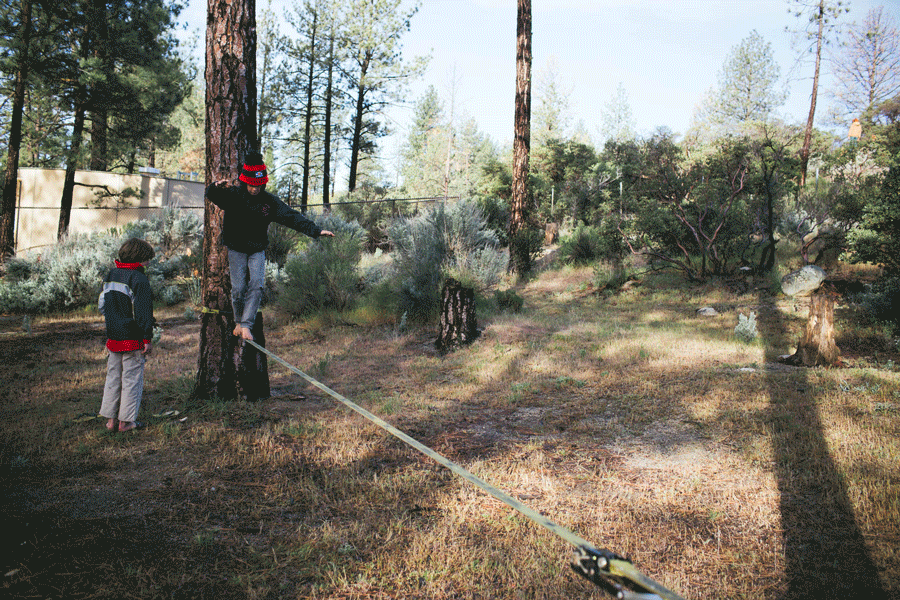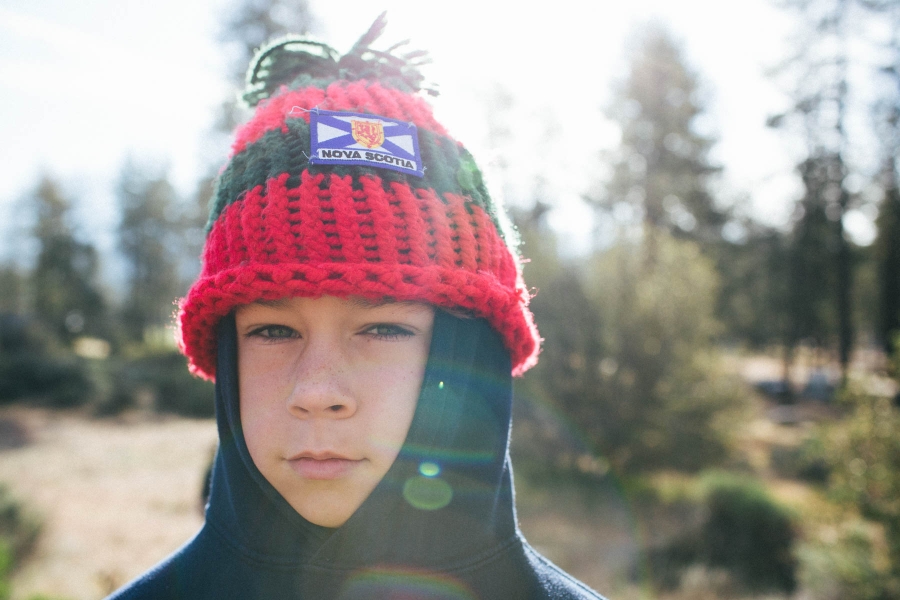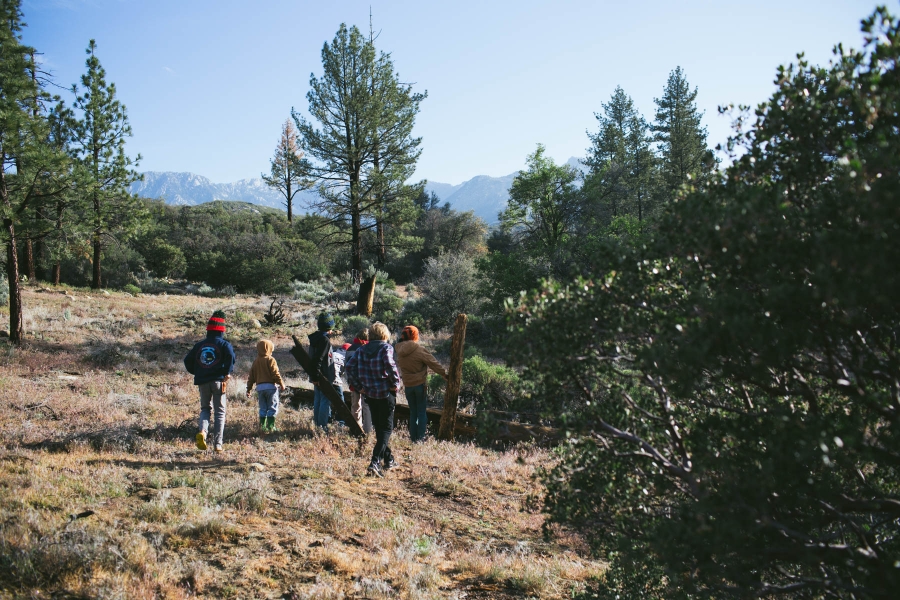 4-2015 . Hurkey Creek family campout with the Adventure Guide's tribe